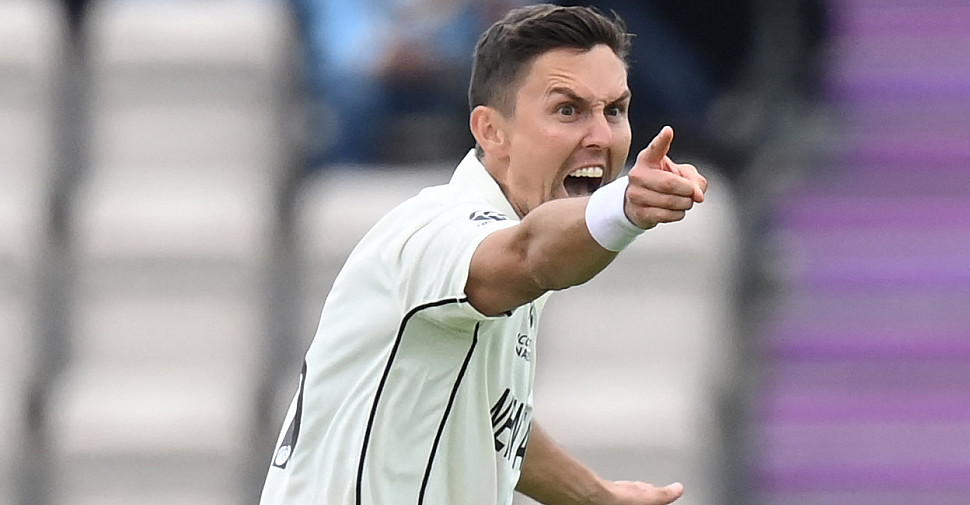 Photo by " AFP "
Trent Boult Terminates Central Contract with New Zealand Cricket Board
The contract news sent shockwaves in cricket community, Boult will no longer be in NZC long term cricket plans.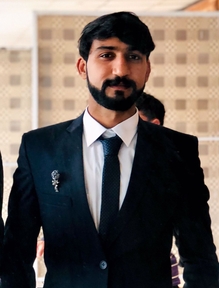 Haider Abbas
Boult sent Shockwaves around the Cricket Fraternity by Terminating his Contract with New Zealand Cricket Board
The decision came in the aftermath of ODI World No. 1 deciding to give more time to Family and T20 Leagues
Trent Boult has asked to spend more time with his family and be available for T20 competitions. New Zealand Cricket has agreed to release him from his core contract. Now, it's likely that his international career will be limited and "seriously reduced."
Prior to Wednesday's announcement, Boult, 33, had multiple conversations with New Zealand Cricket. Given the abundance of T20 leagues that are forming over the time period of their summer domestic season, the decision could have significant consequences for New Zealand Team.
Boult's participation in one of the new T20 leagues in the UAE or South Africa is expected to be announced soon, but NZC chief executive David White told the media that Boult was still "highly likely" to be chosen for the T20 World Cup in Australia, with preparations for that competition well under way. Additionally, he will finish his current tour of the West Indies.
Statement from Trent Boult
In a statement, NZC said that Boult had informed White that his desire to tour had decreased and that he preferred to spend more time with his family.
"This has been a really tough decision for me and I'd like to thank NZC for their support in getting to this point," Boult said. "Playing cricket for my country was a childhood dream and I'm so proud of everything I've been able to achieve with the Black Caps over the past 12 years.
"Ultimately this decision is about my wife Gert and our three young boys. Family has always been the biggest motivator for me and I feel comfortable with putting it first and preparing ourselves for life after cricket."
White about Boult's Decision and his inclusion in the Side
Boult hasn't given up playing for his country in international matches, but he'll probably play much less for New Zealand. Boult was aware of the consequences of his choice, White said, and NZC will give committed players priority.
"We've had several conversations and I know Trent understands that, in terms of selection, NZC will continue to make a priority of those players with either central or domestic contracts," White said.
Boult understood that his decision would affect his selection for New Zealand.
"I still have a big desire to represent my country and feel I have the skills to deliver at the international level," he said. "However, I respect the fact that not having a national contract will affect my chances of selection.
"Having said that, as a fast bowler I know I have a limited career span, and I feel the time is right to move into this next phase."
Losing Boult as a centrally contracted player is indeed sad but according to White, He understood Boult's decision.
"We respect Trent's position," White said. "He's been completely honest and up-front with us about his reasoning and, while we're sad to be losing him as a fully-contracted player, he leaves with our best wishes and our sincere thanks.
"Trent's made a massive contribution to the Black Caps since his Test debut in late 2011 and is now considered one of the best multi-format cricketers in the world. We're very proud of what he's achieved."
Boult immediately went from the IPL into the Test series against England earlier this year. He played 16 games for the Rajasthan Royals, including the May 29 final in Ahmedabad. Five days later, on June 2, he participated in the Test match at Lord's, where he bowled roughly 38 overs. He was then, however, exhausted and was rested for New Zealand's brief tours of Europe.
After making his debut in the renowned 2011 Test victory in Hobart against Australia, Boult has played 215 times for New Zealand in all three forms. With 317 wickets at 27.49, 10 five-wicket hauls, and one ten-for, he is one of just four players to have 300 Test wickets for New Zealand. He has taken 169 wickets in ODIs and 62 in T20Is. He presently holds the No. 1 spot in the ODI bowler rankings and the No. 11 spot in the Test rankings.